Auto Vacuum Type Oil Seals, Cups, Packings Trimming Machine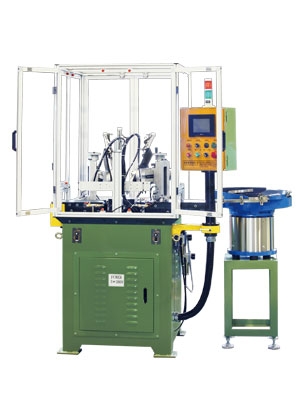 Auto Vacuum Type Oil Seals, Cups, Packings Trimming Machine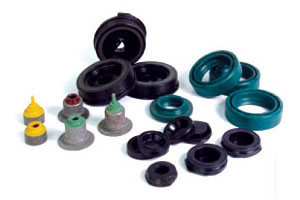 Model No:
SY-V107 Auto Vacuum Type Oil Seals, Cups, Packings Trimming Machine
Application:
Suitable for the trimming of mass production oil seals, cups, packings and other soft rubber parts.
Features:
Use auto vibratory conveyor feeder and mechanical arm to trim precisely and rapidly.
Full auto trimming line, one operator can operate many set of machine simultaneously.
Need to adjust the guide of vibratory conveyor, working pieces location and change the jig to match the size of working pieces.
Specification:
| | |
| --- | --- |
| Power | 3KW |
| Voltage | according to the customer's assignment |
| Knife Set | two knife sets |
| Control System | PLC, Air Pressure System and Man-Machine Interface Touch Control System |
| Trimming Range | Outer DiameterØ20~40mm、Ø40~60mm depends on vibratory conveyor specification |
| Working Capacity | 8-14 PCS/min |
| Machine Size | (L)1100×(W)800×(H)1850mm |
| Measurement Ton | (L)1200×(W)1000×(H)1950mm |
| Machine Weight | Net Weight:370KG    Gross Weight:500KG |